Ultimate Issue Expert Questions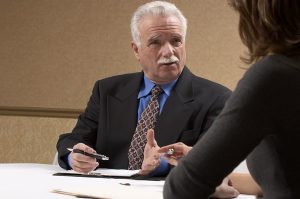 This following complimentary form or article is a result of our mission statement: "Making Good Lawyers Better." Thank you for being a lawyer!
Prepare your expert witness to answer three ultimate questions. Use this three pattern question formula in most negligence cases.
This article is part of the LawyerTrialForms™ program of "Making Good Lawyer's Better." It is given freely to lawyers, because we want you to know that we care about the jury system and the litigation process of the United States. The American justice system is the best way of dispute resolution justice in this world of ours, where not everyone agrees on everything.
The ultimate liability questions: a three question pattern for most cases involving experts.
Why not have your expert testify directly that the defendant was (or was not) negligent?
In most jurisdictions it is possible to cap an expert's direct testimony the opinion that the defendant was (or was not) negligent. That is because the Federal R. Evid., Rule 704 and like state rules are straightforward. Put the following quotations in your trial notebook.
"(a) Except [in criminal cases] …, testimony in the form of an opinion or inference otherwise admissible is not objectionable because it embraces an ultimate issue to be decided by the trier of fact." – Federal R. Evid., Rule 704

"The older cases often contained strictures against allowing witnesses to express opinions upon ultimate issues, as a particular aspect of the rule against opinions. The rule was unduly restrictive, difficult of application, and generally served only to deprive the trier of fact of useful information. 7 Wigmore §§ 1920, 1921; McCormick § 12. The basis usually assigned for the rule, to prevent the witness from "usurping the province of the jury," is aptly characterized as "empty rhetoric." 7 Wigmore § 1920, p. 17." – Official Notes to Federal R. Evid., Rule 704.
Expert opinion on the ultimate issue gives the jurors the arguments and reasoning they can use in the jury room. E.g., if you are the defendant Dr. Jones in a medical malpractice case, you surely like the expert to say that "Dr. Jones was not negligent; he was only a general practitioner. Only a research doctor would recognize this rare condition. It isn't something the average doctor would be able to recognize."
So, if you want the power of the ultimate cap to the expert's testimony, use the following three questions pattern technique when preparing your expert witness for deposition or trial. Either plaintiff or defendant can utilize this technique. First, define…Read Full Article »
---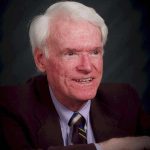 My Commitment to You.
I am glad to present this material to you — advice on handling litigation, all packaged in a compact and easily used format. As in all the Lawyer Trial Forms™ forms, advice, and checklists, we have tried to give you the best advice, forms, and checklists, as though you had a senior litigator sitting in your office and giving you the benefit of years of experience. Our business is about "Making Good Lawyers Better!"
All The Best,



Leonard Bucklin, Civil Trial Attorney