Witness Preparation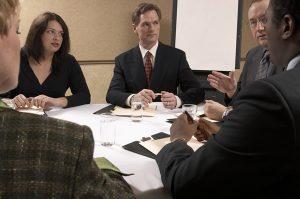 Use trial and deposition witness preparation forms to improve the testimony of your witnesses at deposition and trial
Good trial lawyers use witness preparation forms and handouts to have the witness be the best they can be.
With proper witness preparation forms to aid you, you will:
Improve your own witnesses' skills, to help them testify and be an asset to your case.
Learn effective ways for you to teach your witness the principles of testifying.
Improve the settlement value of your case, and the verdict at trial!
The witness instruction forms are especially important and useful in your preparation of witness for deposition or trial. (So that they are witnesses who both (A) give a good impression to the jury, and also (B) thank you for making them feel good about their testimony.) Your witness will:
Learn the basic principles of testifying. Your witness will be ready to communicate their facts in a confident manner.
Practice at home what you taught in the office.
Avoid common mistakes in testimony.
Our time-saving handouts for witnesses quickly adapt to any case as an integrated part of the preparation process.
The one best aid for preparing witnesses to testify. Witness Instruction Handout is an easy to use tool for you to teach in the office, and for your witness to learn at home.
Exclusively for personal injury plaintiffs, to improve their damages testimony. The Client Prep handout is a unique "How To Testify" skill builder.
The "Pointers" with instructions adapted specially for witnesses whose depositions will be videotaped.
Applicable when the expert's deposition is videoed.
Gives you short statement of limitations of what you can do, and then a form to do the maximum you can do in asking independent witnesses not to talk to the other side.
You need to ask the right questions about social media sites when you take depositions of adverse witnesses.
A free PowerLitigation™ article on how to prepare your witness ethically.
This is a free tactics article with an "extra" idea that will help you teach witnesses how to get out of a hole they have created for themselves by misspeaking or failings of memory, after they realize their mistake.
Another free article for lawyers to assist in witness preparation.
---
More deposition-related forms you should know about include:

Send this to the person who is going to be doing the actual videotaping of the deposition you have scheduled of your own witness (or an adverse witness) that may be used at trial.

Rule 26 and 45 combine to give you power, if you use the paragraphs of the Advanced Subpoena Duces Tecum.

When you need to prevent a deposition set for next week, this is a form to do it, ASAP.

Before you go to a deposition, use this report as a checklist and memory refresher on the objections you and the other side properly can make at a deposition. Put this checklist in your deposition/trial notebook!