Medical Witnesses Depositions & Trials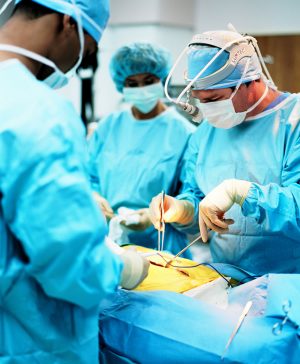 Medical deposition and trial outlines to question doctors and checklists for medical discovery are basic weapons — in a bodily injury litigator's armory
Save hours of time: use our extensive deposition and trial questions outline checklist forms involving the testimony on medical issues in bodily injury litigation practice.
(Note: medical authorizations and more subpoena forms / info are listed in our Bodily Injury area.)
Our two most popular deposition question outline checklists involving medical testimony are:
---
For Plaintiff offices
Designed to give a psychologically effective path to communicate the serious nature of the bodily injury through the treating physician or surgeon. A 16 page report of advice and questions outline checklist form.
For Defense Offices
Designed to cover a dozen areas that defense attorneys will want to ask questions about during the deposition of the doctor that treated the plaintiff. (Of course, a plaintiff's attorney, or even doctors preparing for deposition questions, can use this form to be refreshed on items that will likely be asked by experienced defense counsel.) An 11 page report of advice and questions outline checklist form.
---
Free Article! In most cases, for plaintiff's attorneys, a powerful settlement tactic is to take the deposition initiative. Prepare the main treating doctor for a deposition, and promptly schedule and depose that treating doctor. This proactive tactic leads to better settlements for the plaintiff.
Question checklist form built for the defendant's attorney to use as a checklist in performing the direct examination of the defense medical doctor.
Question checklist form designed for plaintiffs' attorneys in bodily injury cases. It is based on the assumption that the defense hired a doctor to examine your client plaintiff and you need to cross-examine the doctor.
An excellent source for objective evidence of injury is the physical therapist, too often overlooked by trial counsel.
This is for use as additional questions to ask when the doctor is a reconstructive surgeon. It is an "add-on" on to the materials in the general forms for M.D. testimony in our forms MED3421 through MED3428.
Physical Therapists are a rich source of additional testimony available to you. You just need to know what to ask during direct examination.
Made for a lawyer's deposition and trial notebook! Every BI plaintiff or defense lawyer finds he/she needs a medical abbreviations list.
Obtain medical records, plus the foundation to put those records into evidence — even if the medical records are stored electronically.
Plaintiffs should always try this inexpensive cross-questions tactic.
The forms in this section of the catalog involve issues of bodily injury, and the testimony of medical providers, such as doctors, nurses, hospital worker, laboratory and electronic medical technicians, physical therapists, et cetera.
The legal forms, advice articles, and checklists in this Medical section of our catalog are concerned with testimony in depositions of doctors, nurses, and other medical personnel. These forms zero in on both the medical issues of testimony in bodily injury litigation and also on the testimony question to get the testimony you want to convince the trier of fact that your side is right. Therefore, we also have in this Medical section items for written testimony, such as our #MED4707 (testimony needed for medical records foundation in written interrogatories deposition).