"Get Organized" Litigator & Lawfirm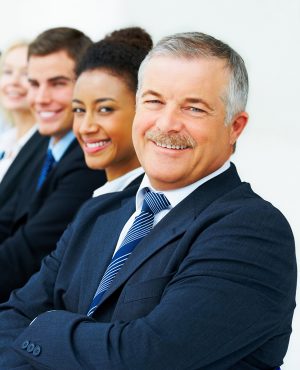 ORGANIZATION: Litigation office case management practice forms give you efficient office forms and proven tactics for handling your legal practice.
"Efficient forms make litigation easier, and proven tactics make your results come sooner, better."
Save yourself time and avoid trouble. Use forms and mentoring tips, to make your practice of law easier and better. Organize yourself and your office. Interact more efficiently with clients, staff, and adverse attorneys. Use forms and read proven advice.
If your jurisdiction requires you to advise the client of any fee splitting or sharing work with another firm before that work is done. This form documents your advice and gives you a written record of consent by the client. Read more »
Free Article! If your adversary attorney send you a letter purporting to "summarize our recent discussion" and it is full of apparently intentional errors and misstatements, what do you do? This article suggests a proven way to respond and save yourself time and grief. Read more »
Use this detailed case management checklist form as your plan to Move this Case Forward! Every item in this form is an instruction that moves your case forward through discovery to conclusion by negotiation or trial. Buy one copy of this form and use it to guide all your cases. Read more »
Delegate the task of giving a client a dozen types of information. Instruct your secretary to prepare this form letter for you to sign when you start a new plaintiff's BI case. Read more »
When assigned to defend an insured in a bodily injury case, these two form letters are an inexpensive way (both money and time) to start moving and impress the insurance claims manager and the insured with your sure handling of the assigned defense. Read more »
---
More advice, with proven tips and tactics on handling litigation, is found in our series of articles and forms for PowerLitigation™.
Litigation is not simply doing discovery and going to court. A litigation practice involves a lot of business organization and ways of doing things that keep you "on track" and out of trouble. From mandatory CLE and ethics rules of relationships to clients, to calendar control and responding to the letters of adverse counsel who want to be Rambo, you need the best and most efficient ways to organize yourself and your office, improve client relations, and maintain strong but civil control of your relations with adverse attorneys.
Some of the forms in our Product Catalog have to do with how you handle the practice of litigation, in and out of the discovery process and the trial of lawsuits. Practical forms for practical results.
Forms and "how to" articles are a mentor in a box — guiding you and preventing mistakes. The easiest way to get where you want to go is to use legal forms as an economical way of having the information, the checklists, and outline, but most important — the Standard Operating Processes that will empower your litigation practice – and make you happier!
---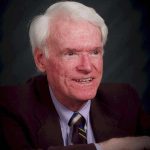 Minimize Your Time, But Maximize Your Impact (and Your Income).

Power litigators use modern business management techniques. Their case results, and their income, contrast to those of litigators who are not good business managers. Litigators need to know business management skills. Each case is a business project with an objective. Your resources of time and money need to be spent to reach the objective. Unfortunately, law schools do not teach business management, nor do they even teach methods of managing one single case in a way to minimize effort and maximize results. After law school, most litigators are so caught up in day-to-day activities that they never stop to study how their business management impacts their litigation.

The strategy of a litigation practice involves, among other things, management of your resources. You manage your time and your staff not only for a single case, but for the total flow of your entire business, whether you are a single practitioner or only one of a squad of trial lawyers in the office. You want to stand out as the power litigator, handling more cases faster, better, and smarter. The goal is to minimize your expenditures of time, and at the same time, maximize your impact on your adversary.

So start out by thinking to yourself _– take 30 minutes, close the door, and turn off the phone and the computer — just think about the following topics. The only time you should stop thinking during the 30 minutes is to jot down your conclusions in a few words, just enough words to remind you after this "thinking session" to develop your idea and put it into practice.

Your mission during this 30 minutes, is to think, "How should I:
Plan and prioritize the general course of all the litigation in my office (such as general strategy with my adversary, or internal office prioritizing of cases);
delegate tasks to others (considering not only what to delegate, but also how to do it with modern business efficiency practices);
Take the best initial steps with the client (such as the retainer agreement and ESI "litigation hold" instructions); and
Protect myself, for example, by installing office procedures to protect against missing a deadline, and by having a checklist of "What to do if I do miss one?"
We do have forms and text articles that will help most attorneys. We take seriously our mission statement: "Making Good Lawyers Better!"
All The Best,



Leonard Bucklin, Civil Trial Attorney