Electronically Stored Information: spoliation prevention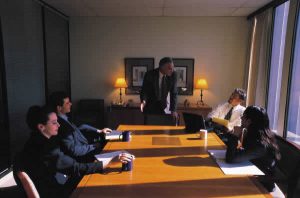 This following complimentary form or article is a result of our mission statement: "Making Good Lawyers Better." Thank you for being a lawyer!
Note: a form with five pages of advice for you, and then a three page form letter to your client, is available here.
"Judge imposes sanctions on client because attorney failed to properly instruct client regarding preservation of ESI communications. (Can a malpractice claim be far behind?)"
In Keithley v. Home Store.com, Inc., 2008 WL 3833384 (N.D. Cal. Aug. 12, 2008), the magistrate judge imposed a sanction of fees and costs for negligent (no bad faith) discovery misconduct, and recommended an adverse inference jury instruction to address the electronic document spoliation that occurred.
Although the court listed many examples of defendants "reckless and egregious discovery misconduct", they all appear to be traceable to failure to have written litigation hold documentation and follow-up by the attorney
"Indeed, no written policy exists even today. Nor was there any evidence, other than oral testimony, of what employees were told with respect to preservation of documents relevant to this case. The lack of a written document retention and litigation hold policy and procedures for its implementation, including timely reminders or even a single e-mail notice to relevant employees, exemplifies Defendants' lackadaisical attitude with respect to discovery of these important documents."

"The ignorance of the technical personnel of the importance of the old source code to Defendants' preservation obligation is not, of course, a legitimate excuse. Defendants had a duty to notify and periodically remind technical personnel of Defendants' preservation obligation and ensure that they took adequate steps to safeguard the data."
The magistrate found that defendants' reckless conduct warranted sanctions under Rule 37, which does not have a bad faith requirement, and also under the court's inherent power. This follows the Advisory Committee Note to the 1970 amendment to Rule 37, concluding that under Rule 37 "willfulness was relevant only to the selection of sanctions, if any, to be imposed").
The Federal Judicial Center in its influential (for judges) "Managing Discovery of Electronic Information: A Pocket Guide for Judges (2007), at 19, summed up the situation in 2007 as follows.
"The degree of scienter necessary to impose sanctions for spoliation is unsettled among the courts. For example, the Eighth Circuit Court of Appeals has held that an adverse inference instruction for destruction of evidence is available only when the destruction was intentional. A New Jersey district court, in contrast, has affirmed the imposition of sanctions against the defendants, including an adverse inference instruction, without any finding of bad faith Similarly, the Second Circuit Court of Appeals has stated in dicta that ordinary negligence, as the result of which a party breaches a preservation obligation, is sanctionable. In general, however, case law supports the notion that extreme sanctions are available only in extreme circumstances. Once a finding of spoliation has been made, courts will address whether the specific act of spoliation in question justifies an extreme sanction, such as an adverse inference jury instruction, issue preclusion, or judgment/dismissal, rather than a less severe sanction, such as additional discovery with shifting of costs and a monetary sanction."
But since 2007 judges conclude more often that reasonably knowledgable attorneys must know their duty to safeguard ESI. With each passing year, and the increased knowledge of bench and bar about the duty to preserve ESI, and failure to safeguard is more likely to draw a rebuke such as in Keithley v. Home Store.
A copy of the full decision in Keithley v. Home Store is available for download here. The full decision in Keithley is something litigators should have on hand. The case has lots of quotable quotes from prior cases on the subject of ESI preservation and spoliation. Especially useful if you are writing a brief demanding sanctions because your adversary has negligently failed to preserve electronically stored information.
A copy of the Federal Judicial Center's Managing Discovery of Electronic Information: A Pocket Guide for Judges is available for download here.
A form with five pages of advice for you, and then a three page long form letter to your client, is available here.
An article further discussing the duties of the attorney is available here.