Taking judicial notice of a fact found on the Internet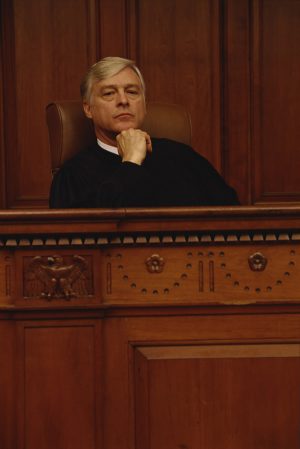 This following complimentary form or article is a result of our mission statement: "Making Good Lawyers Better." Thank you for being a lawyer!
#TIP5219 Judicial Notice and the Internet
Have you thought about asking the judge to take judicial notice of a fact available on the Internet? Federal Rule of Evidence 201 allows a judge to take judicial notice of facts which are "capable of accurate and ready determination by resort to sources whose accuracy cannot reasonably be questioned." States have a similar rule. Two of the latest federal cases on the subject — United States v. Bari, and Gucci America, Inc. v. Guess?, Inc. —- both approve of a judge taking judicial notice of facts the judge can find on the Internet.
In United States v. Bari, No. 09-1074-cr, 2010 WL 1006555 at * 4 (2d Cir. March 22, 2010) it was held proper for the district court to consider information from the judge's own Internet search.
"As the cost of confirming one's intuition decreases, we would expect to see more judges doing just that. [emphasis supplied.] More generally, with so much information at our fingertips (almost literally), we all likely confirm hunches with a brief visit to our favorite search engine that in the not-so-distant past would have gone unconfirmed."
Likewise a ruling on a motion in Gucci America, Inc. v. Guess?, Inc., Dist. Court, SD New York 2010 (Memo Order, Apr 8, 2010), states:
"Here, there can be little question that the Court can take judicial notice of the articles published . . . on the Internet related to Gucci's pending motion." [emphasis supplied.]
The problem of course is whether the Internet pages you think are reliable will be ones the court thinks are reliable. Here's an example of a federal judge totally unlike the federal judges in the 2nd Circuit Bari case or in the New York federal Gucci case. The federal judge in In St. Clair v. Johnny's Oyster & Shrimp Inc., 706 F. Supp. 2d 773 (S.D. Texas 1999) is no lover of the Internet. In St. Clair, the proponents of Internet page evidence offered a page from the U.S. Coast Guard Vessel Database to show they had a justiciable issue on the ownership of a ship. The Internet page apparently was offered as an exception to the hearsay rule, under the public records exception for "(8) Records, reports, statements, or data compilations, in any form, of public offices or agencies…" You might think, in this Internet age that would be sufficient, or that at least it could be a governmental website information of which the court could take judicial notice, to at least create a justiciable issue of who owned the ship. Not so, according to United States District Judge Samuel Kent in Texas, who dismissed the case before trial with the following blistering words about the Internet.
"So as to not mince words, the Court reiterates that this so-called Web provides no way of verifying the authenticity of the alleged contentions that Plaintiff wishes to rely upon in his Response to Defendant's Motion [to dismiss]. There is no way Plaintiff can overcome the presumption that the information he discovered on the Internet is inherently untrustworthy. *775 Anyone can put anything on the Internet. No web-site is monitored for accuracy and nothing contained therein is under oath or even subject to independent verification absent underlying documentation. Moreover, the Court holds no illusions that hackers can adulterate the content on any web-site from any location at any time. For these reasons, any evidence procured off the Internet is adequate for almost nothing, even under the most liberal interpretation of the hearsay exception rules found in FED.R.CIV.P. 807."
See also a similar 2007 opinion of Judge Kent in Diamond Offshore Servs. Co. v. Gulfmark Offshore Inc., 2007 U.S. Dist. Lexis 5483 (S.D. Texas 2007).
Even though Judge Kent may not represent the majority of judges, the point is that judges have different ideas of what is reliable information on the Internet. So be on guard that you might run into a judge like Judge Kent. You might want to use a motion for pre-trial admission of the web page as an exception to the hearsay rule (if it is a government website), or a motion asking for judicial notice to be taken by the court of facts which reasonably are just common sense and are on the Internet. With such a pre-trial motion, you can leave yourself enough time for an alternative gathering of the evidence if the pre-trial ruling of the court is negative to your attempt.