A battle-tested demand for inspection of the premises is a time-saving addition to your legal tool kit.
What Request to Inspect Premises does for you:
The Request to Inspect Premises is a well-drafted demand for inspection of premises that will save you arguments at the entrance to the premises, and position you well for an motion to the court regarding your admittance or quibbling by adverse counsel.
The Request to Inspect Premises combines the demand for inspection of premises with a demand for production of those evidentiary physical items that you, your client, and your expert witness should see and inspect in situ. It also suggests items, just as a senior mentor would do, when you are drafting a demand to inspect physical items on your adversary's grounds.
The Request to Inspect Premises saves you time. Pull the form up on your computer. Insert the case name and make any changes needed for your case. Five minutes and you are done. Time saved. "Found time" for you to use for other purposes than grunt work doing a first draft. You save multiple times the cost of buying this form.
The Request to Inspect Premises is a very low investment with a high value return.
Our Request to Inspect Premises is to be used when you want to get on the real estate premises occupied or controlled by an adverse party. This form, applicable to most cases, gets you what your want to get (evidence and better prepared lay and expert witnesses). This form saves you drafting time, and avoids leaving out items that experienced litigation attorneys include in their demands to inspect real property (e.g., specifying your inspection party size, or demanding that equipment be available or be operated during your inspection).
Whether you are the plaintiff for the defendant attorney you have the same needs. You need your own photos of the place to put into evidence. You need to see the place yourself. Your expert has to inspect the place. Your client needs to see the place and refresh his/her memory (which is best done with you there to hear and see what the client says about the premises and to tell you that the other side has changed the premises).
If those premises are in the control of the adverse party in the lawsuit, you have to serve a Request for Inspection of Premises on the adverse attorney. It may be a physical necessity for you to get permission. More importantly, if to get evidence, you, your expert, or your client trespassed on the adverse party's property without proper authorization, you run a risk of evidence exclusion rulings by the court.
Federal Rule 34, and like state rules, allow you to serve a request "to permit entry onto designated land or other property possessed or controlled by the responding party, so that the requesting party may inspect, measure, survey, photograph, test, or sample the property or any designated object or operation on it."
Even if the other side is willing to give you an chance to inspect the premises without serving a formal discovery request, you still need a form to serve as a checklist of what you want to include in an letter agreement for you to do that. Few things embarrass you more than arriving with your client and and expert only to have the other side refuse you admission on some pretext, or on some state statement such as "we didn't agree you could take photos" or "we did not agree you could bring an expert!"
It just makes good business sense for you to have a well drafted legal form ready to use as a basis for completing your own formal discovery request or your own informal letter agreement. This will prevent omissions that prevent a complete inspection (e.g., failure to ask to have machinery produced or operated, or failure to demand that your inspection party include additional persons than yourself.)
What if I could hand you that form, right now!
Use your form today! We deliver in PDF format – as the last part of the purchase process. After you complete your on-line purchase and your credit card is verified, you will receive an email confirmation that includes a link to download your form. It's that fast!
And what if that form was so inexpensive that if it saved you even 15 minutes of your time —- ever —- it would have paid for itself.
You can own Request to Inspect Premises for the price of only $27.00.
No form for premises cases can cover every possible situation you might have. But a legal form is a checklist to remind you – what you as a lawyer need to consider and need to include in your final document.
For example, our Rule 34 form includes a paragraph that demands that — at the time of the premises inspection — the adverse party also have available for you and your expert other items that will make you and your expert more effective. (E.g., any photos of the premises taken before the fire, the floor waxing machines used the day before the plaintiff fell, the pipe value lockout devices that were available but not used by managers, sample cans of the type of roofing materials used on the roof by the industrial landlord before the present lessee fixed the roof about which your client, a former lessee, has a contract dispute, etcetera.) It's a simple technique that many lawyers overlook. You won't overlook it, because you get reminded when you use our form. Then you can make a conscious decision to either modify it for your situation or take it out. But you won't forget to think about using this technique which can create powerful testimony and exhibits by your expert or witnesses!
Use our LawyerTrialForms™ copyrighted Request to Inspect Premises (with request for production for inspection of other items at the time of inspection of the premises). Our Request to Inspect Premises is designed by a top trial attorney to get you what you want to save yourself drafting time and avoid leaving out items that experienced litigation attorneys include in their demands to inspect real property.
---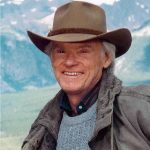 Dear Fellow Attorney,
While practicing for the last 35 years, in a successful five state litigation practice, I developed and refined a comprehensive set of litigation forms. They saved me lots of time, and made me more effective for my clients.
Good litigation forms make you more effective in the handling of litigation. You get results in the litigation! That is the benefit of using a LawyerTrialForms™ copyrighted form. You get results!
Most attorneys have no real system of developed forms. They waste time, and they miss issues and fail to make simple requests that avoid wrangles when they meet the adverse attorney at the premises for the requested inspection. For example, make it clear in the request that you are not going to sign the adverse party's "usual waiver of liability for negligence" form to enter their building or manufacturing plant!
My Request to Inspect Premises is a mentor in a box, coaching you on the points you should consider. So many attorneys get to the gates of the adverse party's premises and wind up negotiating to see or do things the other side says were not in the inspection request. Make it an absolute right by including the items in your inspection request.
Act like a professional and gain the respect of the other side. You'll see the results of respect when you get to a settlement conference.
For a few dollars you get a great first draft for you to work with in your computer word processor —– a form you can use over and over, case after case. This is certainly a good investment.
Remember, you can own Request to Inspect Premises for the price of only $27.00. At that price you cannot afford not to try it!
All The Best,



Leonard Bucklin, Civil Trial Attorney